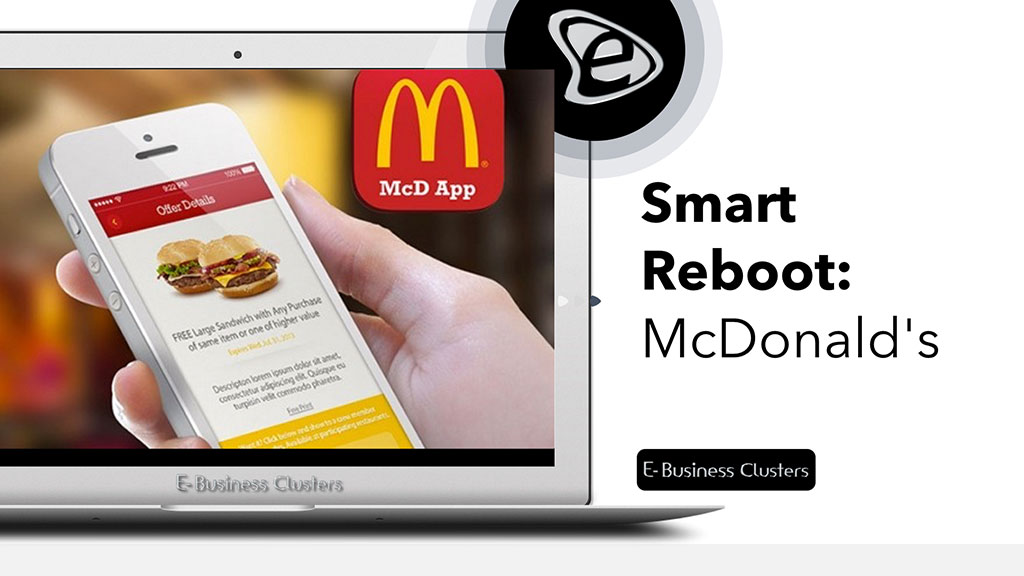 Smart Reboot : McDonald's
"Smart Reboot" : In this series, E-Business Clusters offers examples of big companies that have succeeded in fundamentally revising their model. Case 1: McDonald's
Established in California in 1940, the burger giant now serves more than 69 million customers daily across 100 countries and 37,855 retail outlets with the aid of 1.7 million employees.
Long criticised for being a junk-food haven, the brand with the golden arches has nonetheless managed a gigantic transformation in the last few years and has now moved a long way from the image some people still have.
1. A total redesign of the retail space.
The idea was to recreate a more friendly and cosy space by using wood, stone and shades of green, with just an echo of yellow. Franchises today can choose from 8 designs, one of which recalls the glorious American diners of the 1960s (see photo below). Since 2018 the success of this redesign has been followed by a US investment of $6bn across 14,000 points of sale.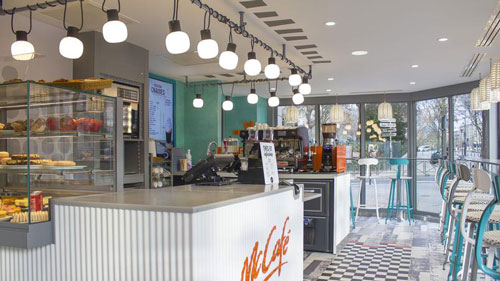 2. Reconstruct product offer
Rethought its product offers to answer various criticisms: the addition of salads and seasonal fruits on menus since 2004, lots of partnerships to boost the sourcing of meat and salad crops from local farms, and cheese from PDO suppliers, etc The brand is also adapting its range to customer tastes and has been offering vegetarian burgers since 2017.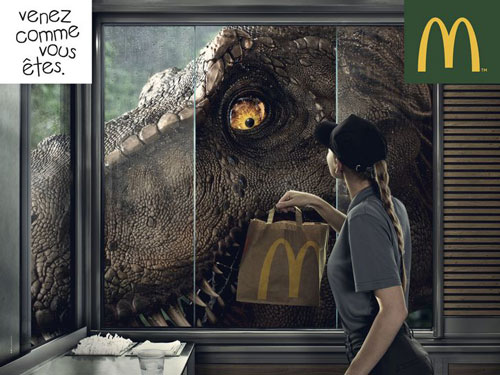 3. Eco friendly mindset
Lastly, since 2013, the company has been running an action plan to reduce the environmental impact of its operations: the adoption of packaging from renewable sources, waste sorting since 2013, water recovery, a halt to chickens raised on antibiotics in the US, the use of renewable electricity, increased recycling of cardboard packaging and the recycling of frying oil into biofuel.
The brand is also now offering books and not just toys (often plastic) in its child menus.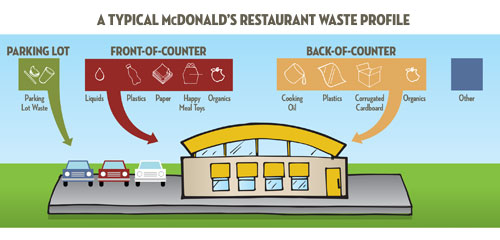 A completely revised distribution strategy
Over the years
Along with its new stance on products and image, McDonald's has also revised its thinking on distribution.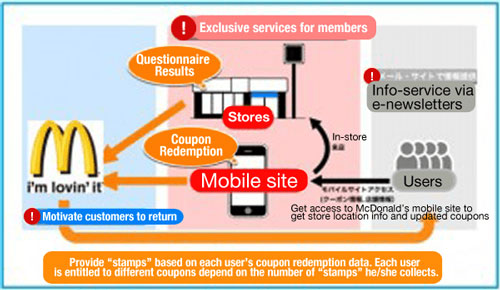 In 2003 France was the first to develop and test ordering terminals before a roll-out in 2008. With this device, given the same sales area, there's an 25% increase in the size of the average order. Instead of fretting impatiently in the queue before feeling pressured by the people behind you into ordering as fast as possible, the interactive device lets you order at your own pace and suggests extra products: desserts, coffees, etc. These terminals have become widespread in the US since 2015 and thereafter in many countries.
The terminals have been combined with table service (tested in 2015 before being rolled out in the US in 2017) to further reduce the queue and the stress of ordering for a family. The ultimate for a fast-food firm is… self-service.
After years of "Drive", the mobile order has become more practical since 2012, with a priority counter for collection from the point of sale and, more recently, delivery.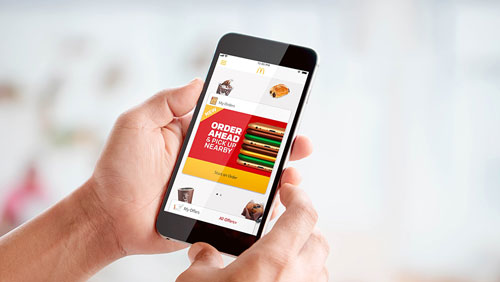 Franchises which for years declined to stray from point-of-sale purchasing have finally agreed to offer home delivery. McDonald's is thus linked with mobile apps or delivery services like UberEats and Stuarts, in the US then in France (2017) and Europe, while Asia had already adopted this type of distribution with local players. In Morocco, McDelivery with Jumia Food went live at the start of 2019.
Today
McDonald's is increasingly looking at tech acquisitions as a way to reinvent the fast-food experience. Today, it's announcing that it's buying Apprente, a startup building conversational agents that can automate voice-based ordering in multiple languages.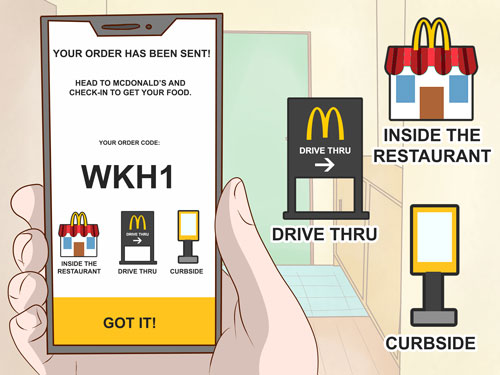 If that sounds like a good fit for fast-food drive thru, that's exactly what McDonald's leadership has in mind. In fact, the company has already been testing Apprente's technology in select locations, creating voice-activated drive-thrus (along with robot fryers) that it said will offer "faster, simpler and more accurate order taking."
Earlier this year, McDonald's acquired online personalization startup Dynamic Yield for more than $300 million, with the goal of creating a drive-thru experience that's customized based on things like weather and restaurant traffic. It also invested in mobile app company Plexure.
Now the company is looking to double down on its tech investments by creating a new Silicon Valley-based group called McD Tech Labs, with the Apprente team becoming the group's founding members, and Apprente co-founder Itamar Arel becoming vice president of McD Tech Labs. McDonald's said it will expand the team by hiring more engineers, data scientists and other tech experts.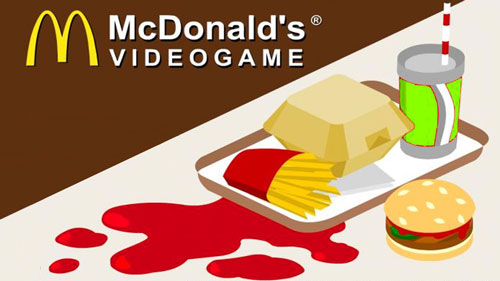 In spite of competition from numerous players, technological changes, new social and environmental expectations, McDonald's has since 2015 managed to turn things around and reinvent its business with 13 consecutive quarters of increased same-store sales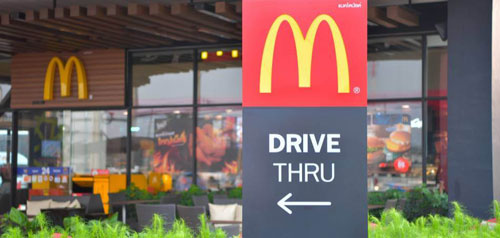 Keep in Mind:
We can take away 4 key points from this smart reboot:
Focus on the customer and their real expectations: innovation doesn't necessarily mean jumping on all the latest trendy gadgets like Virtual Reality, chatbots, AI, and social networks. It actually consists of identifying points of dissatisfaction or frustration for your customers and finding practical and useful solutions.
Anticipate society's new demands: companies don't live inside a sealed bubble. Society changes and so do its expectations, like consciousness and requirements around health, ecology, etc. Know how to spot these demands in a timely manner, learn to work with NGOs even if that is sometimes awkward, and recognise points of improvement in the product offer or in sustainable development: all this leads to timely action and not having to deal at the last minute with public disaffection or regulations which would impact suddenly and too negatively on the business and the brand.
Be prepared to challenge your sacred cows: order terminals, mobile buying, delivery… none of these successful innovations were obvious. They often went against the 'model' and systems established over decades. We need to accept that an approach that worked in the past won't necessarily work forever. Sometimes you need to be brave and try out new and unusual approaches.
Develop a real international synergy: with the success of McDonald's we see that in spite of its 'global' image the brand has not only given the markets a certain freedom and autonomy but has also been quick to adopt a local practice that succeeds in one country and deploy it in other countries and in its traditional market. Too often the big groups like to impose the ideas of head office.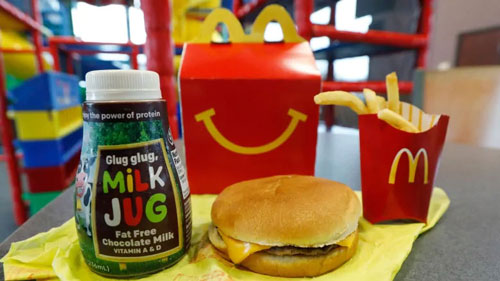 Credits:
HUB Institute
TechCrunch
Do you want to learn more about the future of business in the
"New Business Era"?
Let's connect !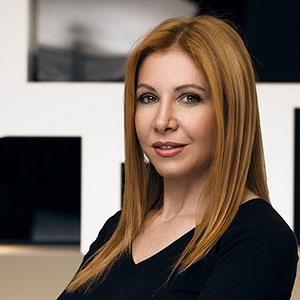 CEO E-Business Clusters | B2B Digital Consultant | Holistic & Multi Sensory Marketing | Audio Branding Expert
Her passion is to humanize the artificial intelligence and to digitize human consciousness, through cutting edge knowledge and high-end tech, in order to achieve excellence in business, while having fun!